The Muc-sheilch(e) (Scottish Gaelic pronunciation: [muxkˈhelɪçə]) is a loch monster reported to live in Loch Maree, and its neighbouring lochs.
Mr Banks of Letterewe tried at great expense to drain Loch-na-Bèiste near Aultbea, in the 1850s, but failed. He also tried to poison it with quicklime. Loch-na-Bèiste is Scottish Gaelic for "loch of the beast", beast often being used for a loch monster in Ireland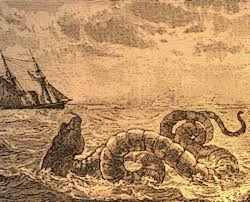 especially. The term loosely translates as "turtle-pig".
It has been suggested that it may be a large eel.
Ad blocker interference detected!
Wikia is a free-to-use site that makes money from advertising. We have a modified experience for viewers using ad blockers

Wikia is not accessible if you've made further modifications. Remove the custom ad blocker rule(s) and the page will load as expected.